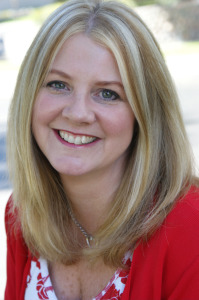 I have spent the last thirty-five years in the publishing industry. I started my career at St. Martin's Press, then Hearst Magazines and Academic Press, and finally found my niche in the children's editorial department of Harcourt Brace Jovanovich in 1985. For the last thirty-four years, I've specialized in young adult fiction, collaborating with many fine writers and agents to make certain their manuscripts reach their highest potential—evident by the many awards and starred reviews. Since 2012, I have turned my focus to New Adult and Romance fiction as a senior editor with Entangled Publishing and freelance editor for many marvelous indie authors. At this stage in my career, I only take on projects that I feel have the potential to succeed in the market.
I specialize in freelance editing for authors, agents, and publishers of Teen, New Adult, and Romance fiction. Among the award-winning authors I have worked with are Han Nolan, Carol Plum-Ucci, Susan Beth Pfeffer, L.A. Meyer, Ann Rinaldi, Gary Paulsen, Alfred Martino, Mary Pearson, Nancy Garden, Elaine Marie Alphin, Adele Geras, Kathryn Reiss, Jennifer L. Armentrout, Rebecca Yarros, A.J. Pine, Molly E. Lee, and Katie Delahanty. You can see some of my books here.
Outside of books, my interests include crafting, scrapbooking, personal development, beer and wine (and food) tasting, sightseeing, dog training, roller and ice hockey, and spending time with family.
Contact me at karen@karengrove.com
Some things you may not know about me…
My love of books was evident at an early age when I organized my family's entire library by the Dewey Decimal system and made library check-out cards for every single book. This overly organized trait—both a gift and a curse—has remained with me through the years.
I grew up in New York and lived there for my first 23 years, then moved to California, where I spent another 27 years…so I'm not sure if I should be classified as a New Yorker or a Californian. I've also lived in Virginia, and now Arizona.
I love teen fiction—the kind with eccentric characters, compelling voices, and settings that are so strong they become characters themselves. I tend to gravitate toward edgy topics, the supernatural, suspense/mystery, apocalyptic fiction, historical novels, and, above all, characters with strong voice, humor, and heart.
I've championed New Adult fiction for a long time and lamented when it had to be turned away because there was no category for it in the industry. Today it is a growing and exciting category, and I had the amazing opportunity to build this line at Entangled Publishing as the founding Editorial Director of Embrace.
For someone who spends very little time watching television, I've become hooked on ice hockey (especially the Anaheim Ducks and Pittsburgh Penguins, though I'm learning to love the Arizona Coyotes now that we've moved to Phoenix), The Voice, Blindspot, and The Enemy Within. Thank goodness for DVRs and sleepless nights.
I'm an avid scrapbooker and believe this creative outlet has saved me thousands of dollars in therapy bills.
I spent my youth showing horses and raising racehorses, but I haven't touched a horse in the last 30+ years.
I have an unexplainable fear of balloons. Go figure.